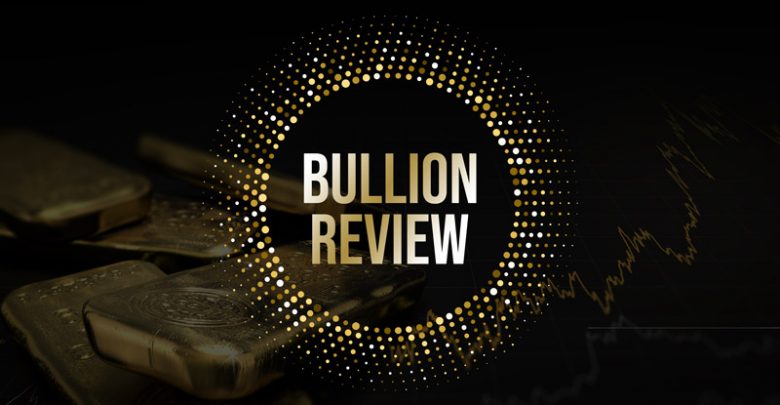 We've come to the end of another week, and we've finally started to see an upward momentum is Gold, but what has happened elsewhere in the bullion market?
Well let's take a look at the past week:
1
. Why Are Leading Governments and Banks Buying Gold?
March 30, 2019 
While it's no secret that Putin has been buying gold in buckets in attempts to break Russia's reliance on the US dollar, the global economic impacts could be significant if more countries were to adopt a similar philosophy. 
But have they already started to?  Do the leading governments and banks around the world know something that we don't? 
Whistleblower Andrew Maguire has just revealed that Deutsche Bank has been accumulating physical Gold and Silver for 18 Months. 
More and more it's being revealed that leading governments and banks continue to move into gold! 
READ THE ARTICLE
2. Gold Revaluation
The
Only Way Out for the US?
March 31
Here's a great article that makes sense and worth some consideration. 
Sharing a chart that showcases the 10 year US Treasury minus the Fed Funds rate, King World News reports that "the spread has just gone negative and that 10 year rates are lower than short term rates.  This is interpreted as a high probability that a recession is imminent" Looking at the chart since the 1980s, the spread has always gone negative just before a recession hit. 
As a result, could we see an attempt by the Fed to devalue the dollar so significantly and back it by gold? 
READ THE ARTICLE
3
. Rhodium is on the Rise!
April 01 
When it comes to precious metals, rhodium has a habit of flying under the radar.  In fact, the metal has gained 30% this year and now costs twice as much as gold or palladium. 
It seems that rhodium may still have some great upside potential: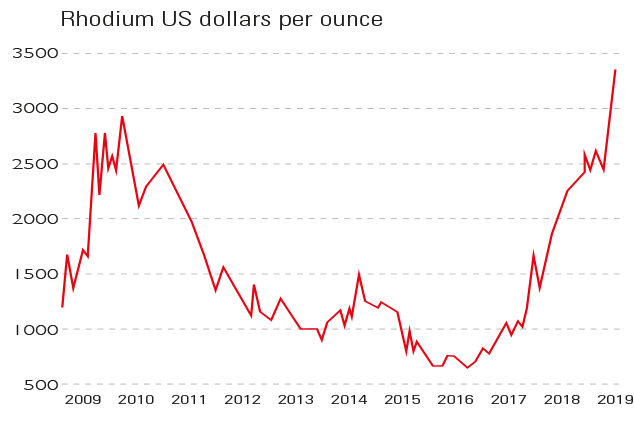 READ THE ARTICLE
 Interested in Rhodium? KJC have stock of physical rhodium bars in 1oz and 5oz sizes. 
4
. The Turnaround for Gold is Near
April 01, 2019 
With gold in the doldrums for the past 6 years, a dramatic turnaround is highly likely very soon. 
This week King World News suggests that the bear markets in mining stocks will end and the average returns for precious metals are said to be jaw-dropping, with the return said to be well above the historic average of 540%! 
So what's the catalyst for the move in precious metals…?  How about the most insane credit cycles history has to offer. 
Check out some interesting charts in the article below:
READ THE ARTICLE
5. Gold or Silver?
April 2, 2019 
Silver definitely appears a steal at current price levels. 
"On Monday, March 25, 2019, the gold:silver price ratio is 1 in 85." But what does the gold:silver ratio tell us exactly?
Find out below:
READ THE ARTICLE