Bullion
Bullion News Review: Aug 17 – 23, 2020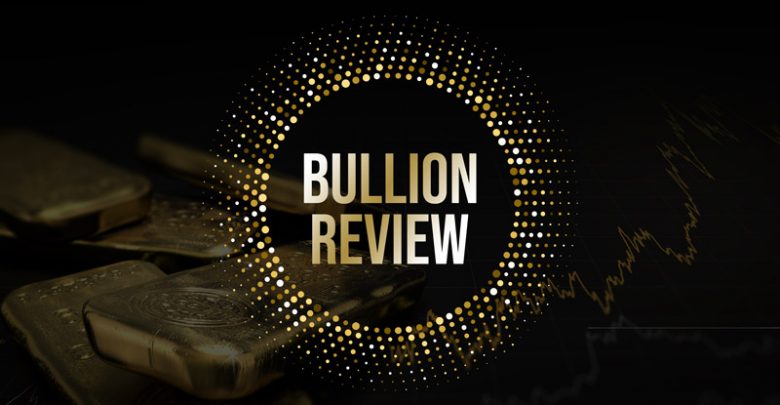 In this weeks news, we look into a potential huge bull catalyst for Gold & Silver, and the silver trading mirroring 2010-2011 spikes to $50 USD.
Huge Gold & Silver Bull Catalyst: Last Time The Signal Was Triggered The US Dollar Collapsed 15% & Gold Surged 14%
This week we find another huge gold and silver bull catalyst. Last time the signal was triggered the US dollar quickly collapsed 15% and gold surged 14%, but the big surprise was silver which skyrocketed over 26%!
" Gold & Silver Bull Catalyst: US Dollar Just Broke Below 7-Year Average After a Multi-Year Rally For The First Time Since 12/31/2020. US Dollar Then Plunged nearly 15% In 12 months, And 21% In 24 Months."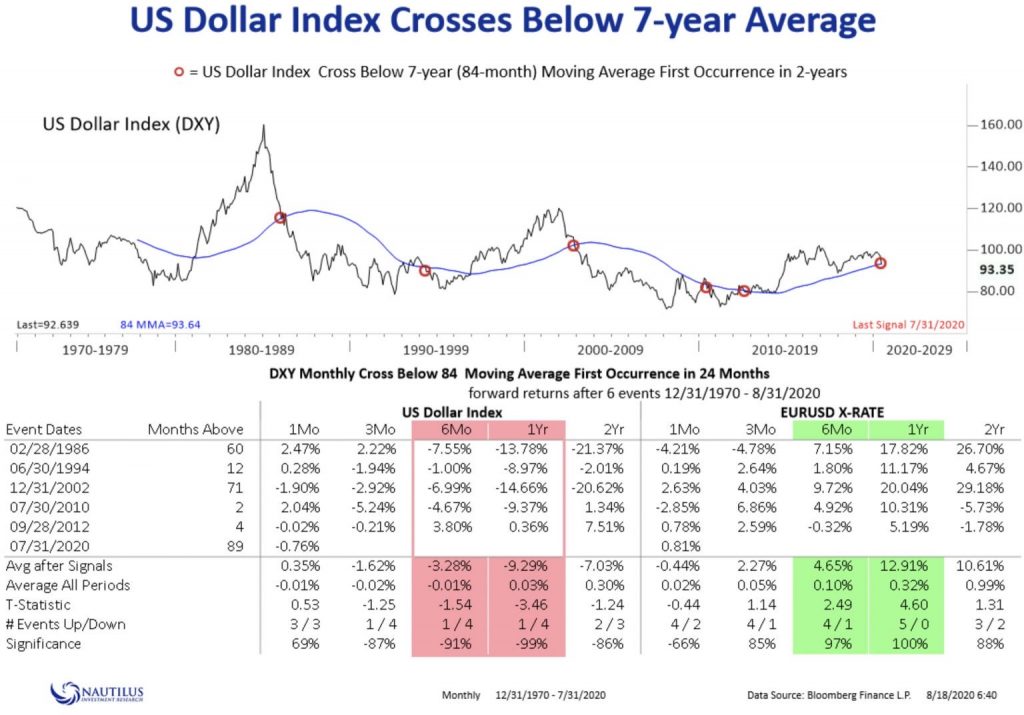 READ NOW
---
Iconic Pierre Lassonde Said Warren Buffet Just Signalled To The World To Buy Gold
Lassonde is known to be the most exceptional company builder in history of the mining sector. He is most respected and wealthiest within the gold world. In saying all this he gives his say on his fellow friend Buffet's big purchasing in, hinting the world to get on top of it too!
Lassonde believes this wave will continue to grow and when the tsunami of buying lands, will take everything with it.
Buffet for 6 years has poopooed gold and now buys $500M worth of ABX! The signal it sends to the world is clearly buy gold. it will just increase the wave of the the Tsunami by another 100 meters!
READ NOW
---
Silver spikes to $50 – Silver Trading Action Mirrors Prices From 2010-2011
For the precious metals, It has been a great start to the week! James Turk comments that silver trading action mirrors the 2010-2011 spike to $50. They're still in the price correction but possibly not for much longer given the size we're noticing from silver.
"Trading on Tuesday, August 11 was huge, particularly silver. September delivery silver covered $5 of ground from that day's $29.44 high price to the $24.48 low. On the Comex alone over 397,000 contracts traded. That's nearly 2 billion ounces of silver, so on that one day the amount of silver traded was more than two times the amount of silver produced in a year."
This is truly an astonishing amount, and we can wind up that the price drop shook out a lot of people. But James Turk mentions that shakeouts like these are aggressive because everyone shaken out has to purchase again if they want to benefit fro silver's bull market.
READ NOW
---
The Truth Behind Warren Buffet's Investment In Gold & Why He Did It
Warren Buffet, the legend within the world of has done it again and invested more in gold! Through the rabbit hole of COVID-19, buffet's investment in gold is the perfect distraction that could hit the world. Throughout history, crises has also been a popular remedy for leaders to divert attention form the real problems whether it be politics or financial. As we know Buffet has been a master investor and much as been made of Buffet's entry into gold by buying Barrick stocks for $1/2 billion. with also having sold shares for $13 billion including many bank stocks.
Buffett has $150b in cash which is 20% of total assets. If he spent that on physical gold and gold stocks he would crash protect his portfolio. Just in gold it would mean 2,400 tonnes, which is 80% of annual mine production so it would clearly take time to accumulate and move the price. 
Gold has made a 43% move from March prices selling price of $1,450 to an all time high of $1,450. In the media, gold was talked about for the first time in a while.. but this is note a sign of a short term top. From the high on Friday 7th of August, gold lost $200 in three days. It has since recovered and is at $1,945, above the 2011 high.
Good news is… Gold is still a bargain. The chart below is comparing gold to US money supply.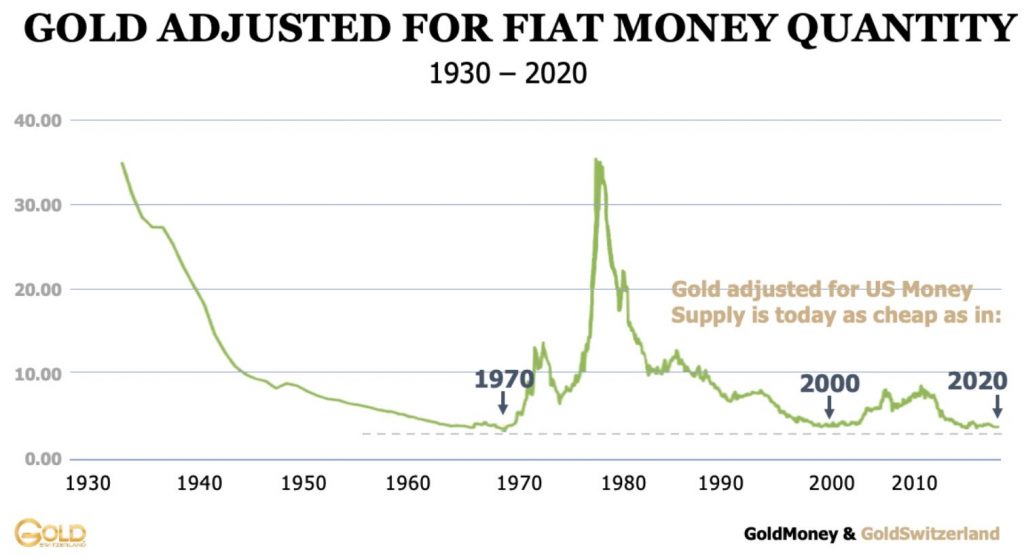 READ NOW