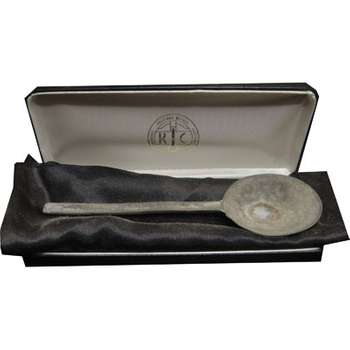 Medieval serving spoon from elite aristocratic society in Tudor dynasty
Design:
Middle Ages Pewter Spoon
All KJC product prices are fully inclusive of insurance for world wide delivery.
Product Description:
Pewter spoons were highly prized tableware of the middle and upper classes during the decades of the Tudor and Stuart dynasty.

16th/17th Century pewter was a grey alloy of tin and lead and much used in the manufacture of utensils between 1500AD and 1700AD.