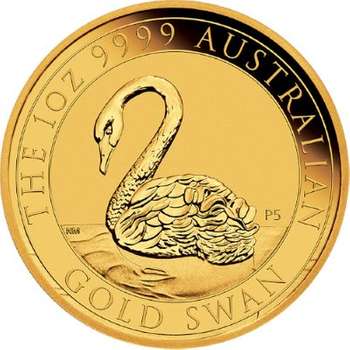 1 oz 2021 Australia Swan Gold Bullion Coin
Limited mintage of 5000 majestic Swan design from The Perth Mint
Monarch:
Queen Elizabeth II
Packaging:
Acrylic Capsule
All KJC product prices are fully inclusive of insurance for world wide delivery.
Product Description:
This 1 oz 2021 Australian Swan gold coin portray one of Perth Mint's most popular wildlife themes.

Coin highlights:
*99.99% pure gold
*housed in an acrylic capsule
*A "P5" Mintmark for the 5th year of the swan design
*Limited mintage of 5,000

Issued as legal tender under the Australian Currency Act 1965.

Established in 1899, The Perth Mint is Australia's largest official bullion mint. The Perth Mint refines a number of bullion and collector products including coins, minted and cast bars and is backed by the Government of Western Australia.